Desert Foothills Pool Service Maintenance Services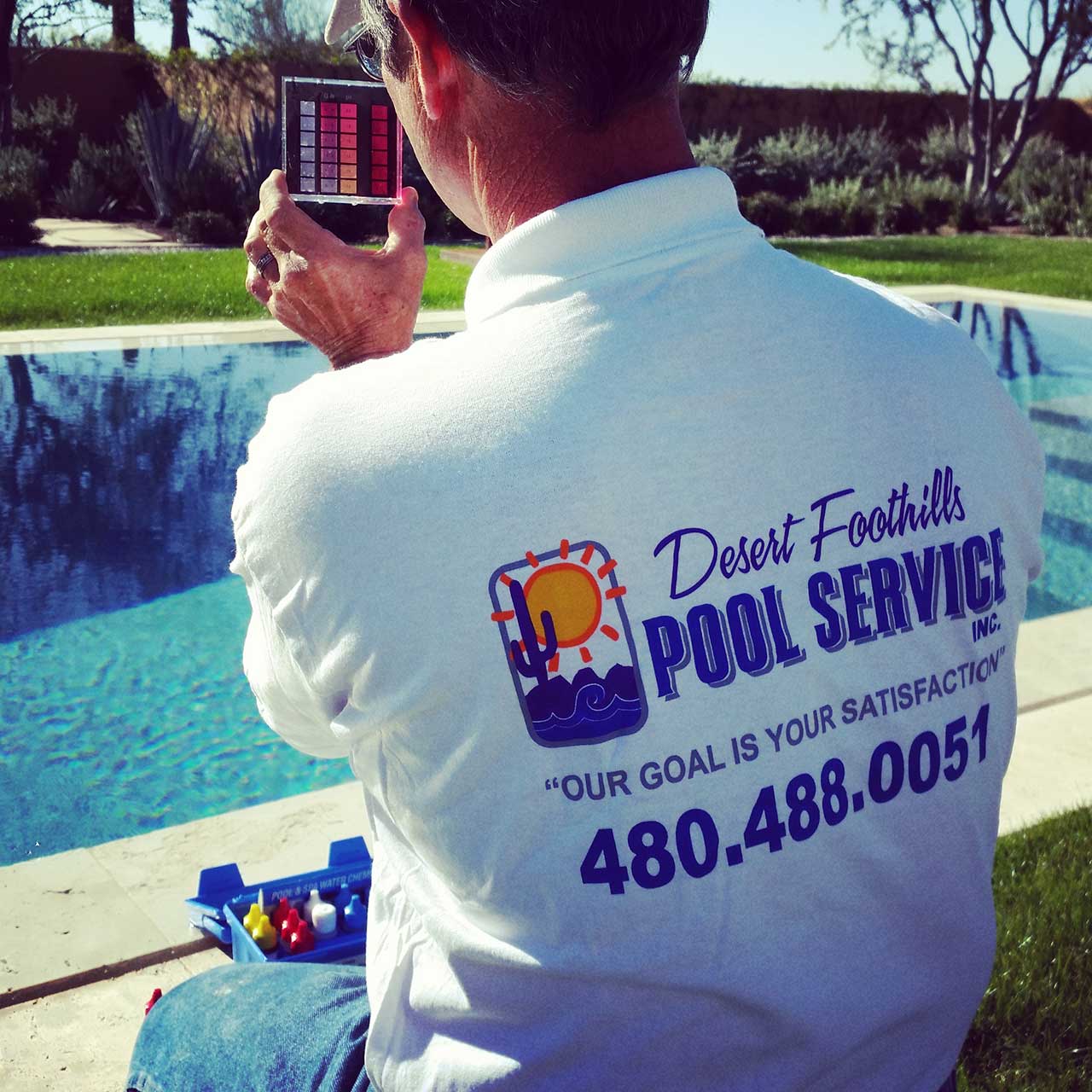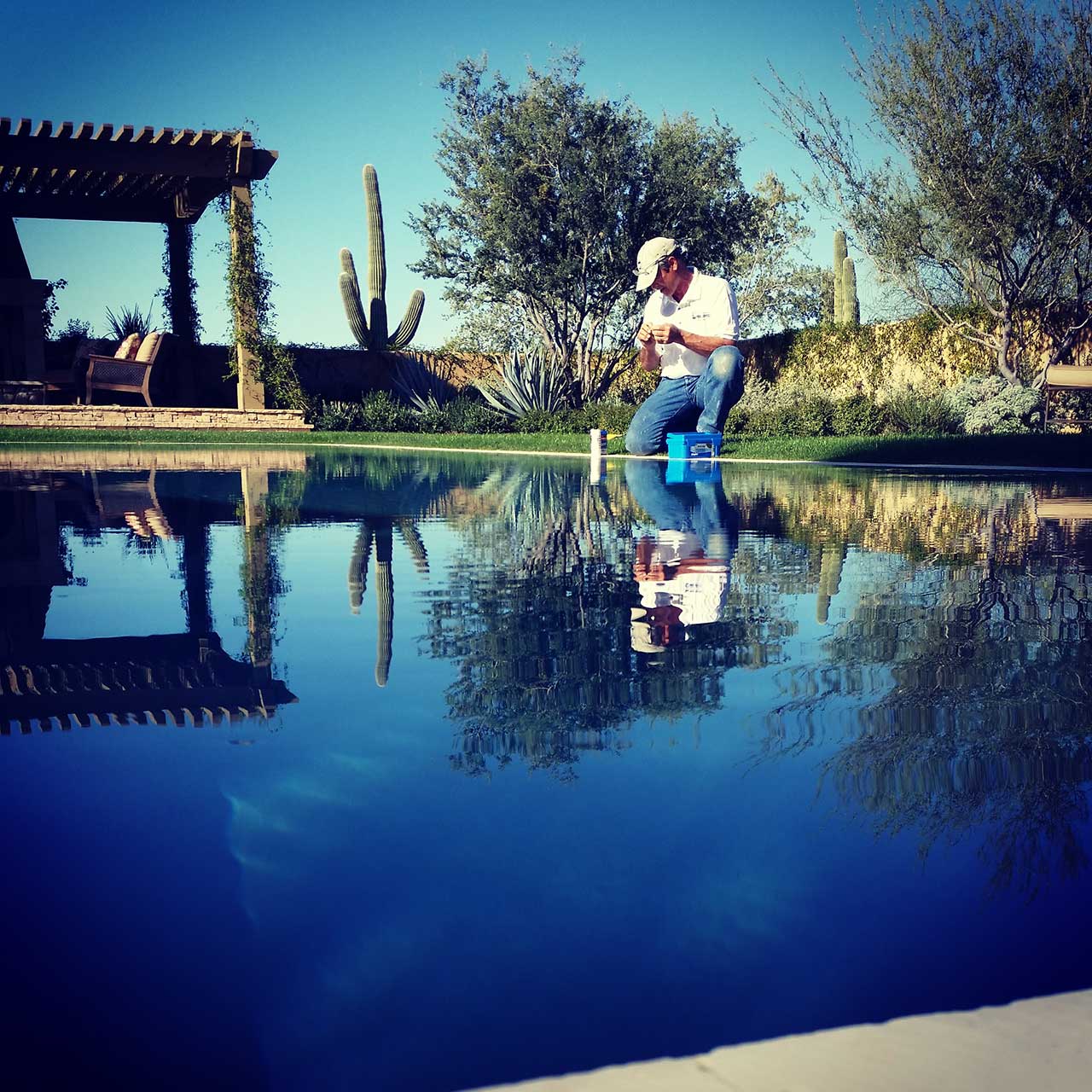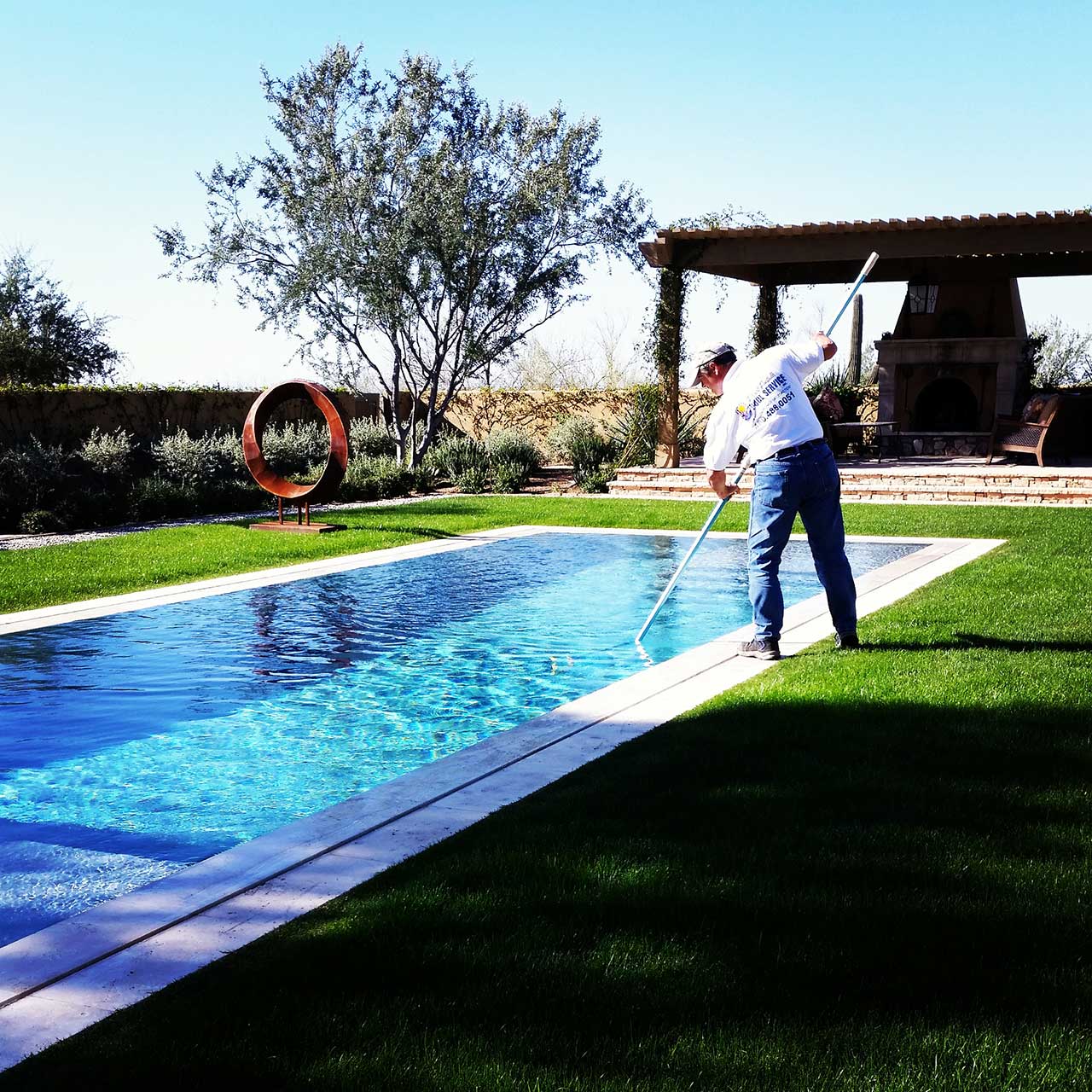 Desert Foothills Once a Week Cleaning and Maintenance Service Includes:
Chemical Testing

Every Week: Free Chlorine, Total Chlorine and pH
At Least Once A Month: Total Alkalinity

Chemical Maintenance

ALL Chemicals Included: Chlorine, Acid, Soda Ash, Sodium Bicarb., DE, Shock, Algaecide, Phosphate Remover, Cyanuric Acid (Stabilizer), etc.

Brushing
Skimming
Empting skimmer, pump baskets, and leaf cannisters
Check equipment function
Moniter cleaning system (i.e. Vacuum Cleaner, In-Floor Pop-ups)
Vacuuming as needed
Backwashing at least once every month or as needed (if applicable)
Maintenance of salt cell system (if applicable)
In order to keep your pool and/or spa clean throughout the year, various maintenance measures are required for an additional charge, including:
Filter cleaning, at least once a year or more frequently if needed, $120 Each (Filter Cleans will be performed as needed without approval unless otherwise noted at start of service)
Replacement of old skimmer and pump baskets, o-rings, etc.
Replacement of floating chlorinator.
Addition of salt to a salt system pool (if applicable)
Fuel surcharge (depending on current rates)
Professional Repairs and Installations
Pump Motor Troubleshooting, Repairs and Replacement
Filter Cleaning (DE, Paper Cartridge, & Sand)
Filter Troubleshooting, Repairs and Replacement
Heater Troubleshooting, Repairs and Replacement
In-Floor Cleaning System Troubleshooting and Repairs (all manufacturers)
Automatic Pool Cleaner Troubleshooting, Repairs and Replacement
Electronic Control System Troubleshooting, Repairs and Replacement
Salt Chlorinating System Troubleshooting, Repairs and Replacement
Leak Detection
Drains
Acid Washes and Chlorine Washes
Start-Ups
Tile Cleaning and Repairs
Our full-time Licensed Repair Technicians are well trained and have adequate experience to get the job done correctly and efficiently. We have competitive pricing and are determined to get the job done right. We charge $90 for a service call and per hour.
Call today to schedule a Service Call for our Technicians to come and diagnose your problem or to simply make sure your pool or spa equipment is working efficiently and correctly.